The Solution to Fake Covid tests
By utilizing blockchain cryptography to verify traveler's COVID-19 tests to prevent fraud, GenoBank.io is providing Comed with the technology to certify COVID-19 lab test results for travelers heading into the United States. Blockchain's design is ideal to not only combat fraud but also provide a decentralized solution that provides privacy preserving public audits. Laboratories around the world can register with GenoBank.io and receive certified lab results that their customers can pass along to Border Officers and Airline personnel. Lab results are encrypted and stamped into a public blockchain to provide a verifiable chain of custody that ensures the lab results are legitimate. These certified lab results are accepted by the U.S. Department of Homeland Security to help speed up the testing process, ensuring easier entry and minimized risk for US travelers.
"Our goal is to help travellers get back to their lives faster by giving traceability to COVID lab results. GenoBank.io empowers laboratories by providing a verifiable chain of custody over the lab results of its customers" says GenoBank.io's founder and CEO, Daniel Uribe. "This provides certainty that lab results are not forged or tampered by using a unique cryptographic signature paired to each Lab Rep ID. Results are made immutable upon being recorded into the blockchain and have a time stamp that makes them valid for only 3 days. This is all achieved via a QR code that protects the privacy of users."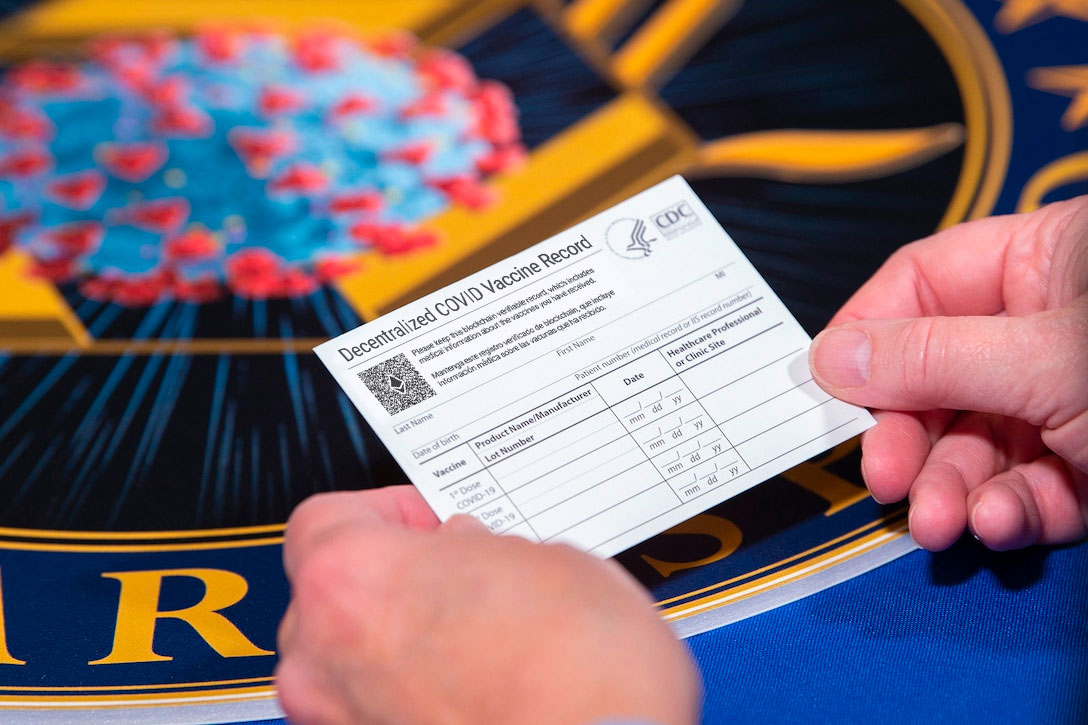 Photo by EJ Hersom, DOD (This card has been modified to show the ethereum blockchain for verification purposes as a "proof of concept")
The Solution to Lack of Standardized Controls
In an effort to slow down the spread of COVID19, the CDC has set new guidelines on how we travel. These include mandatory COVID19 test certifications for international travellers. The first challenge to these COVID19 test certifications is to protect the privacy of traveller's lab results since it is considered sensitive information. Not only does Comed.mx have over +1780 laboratories available, they have expertise in handling sensitive data and are well suited for COVID19 test certifications. The second challenge to these COVID19 test certifications is to avoid the tampering of lab results. Combined with GenoBank.io tech and Comed.mx laboratory network, this new partnership is paving the way of standardizing the controls and process of time and privacy preserving certifications.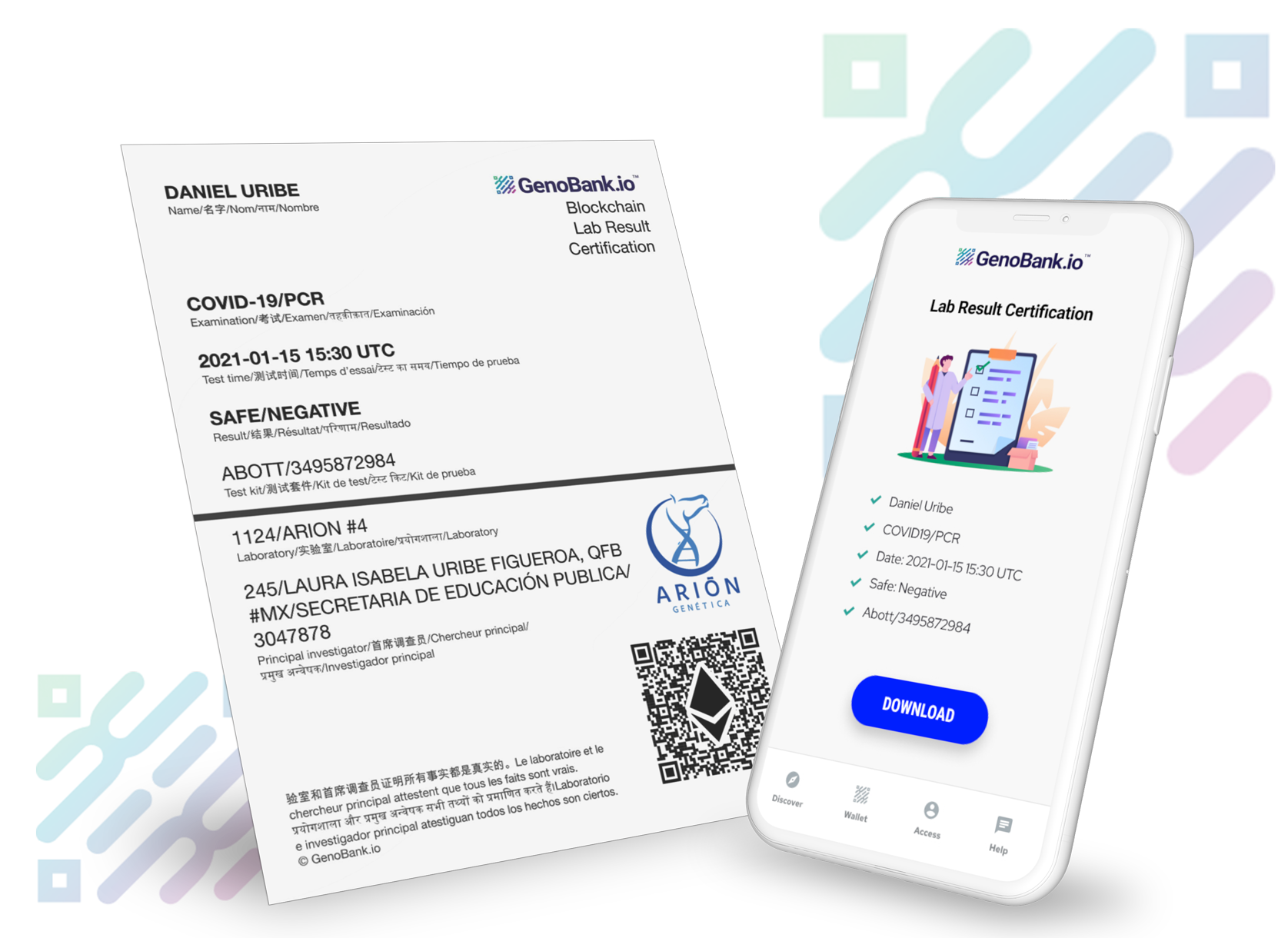 More information on the platform can be found on https://genobank.io/certificates
GenoBank.io is the first privacy-preserving DNA/RNA test kit and platform that guarantees consumers control over their laboratory data. Their patent pending technology leverages blockchain and differential privacy to anonymize DNA data while making it available for analysis. To support GenoBank.io's mission to provide the world with control over their DNA and gain a financial stake in their success, visit their crowdfunding campaign on WeFunder (https://wefunder.com/genobank)
Comed.mx's vision is to represent the medical diagnosis sector with openness, equity and efficiency. They plan to do this by improving health and quality of life in Mexico, through an ethical, competitive medical diagnosis sector attentive to technological advances. With it's expanding network of over 1780 laboratories, Comed.mx is paving the way how we connect with laboratories. (https://comed.mx/)